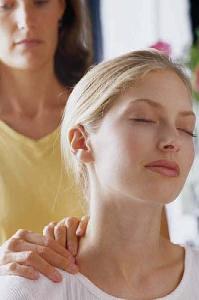 Photo courtesy of ABMP
Modalities

Types of Bodywork you may request for your massage


Swedish Massage:

Includes long strokes, kneading, friction, and tapping which are considered to be basic to massage therapy. Strokes move with the venous blood flow towards the heart increasing circulation and removal of wastes from the body, Swedish Massage also stimulates the skin and nervous system and soothes the nerves themselves at the same time. It reduces stress, both emotional and physical, and is suggested in a regular program for stress management.

Trigger Point Therapy:

A trigger point is what we commonly call a knot that develops in a muscle when it is injured or overworked. It is an area of hypersensitivity which is tender to the touch and may refer pain to other areas. When a therapist applies pressure to the trigger point, it helps to break it up and allows fresh blood to flush the area and begin the healing process. This type of massage is a very effective form of pain therapy.

Cranio Sacral Therapy:

This is a gentle approach to bodywork which deals with the bones of the head, spinal column, and sacrum. The main objective is to find restrictions or compressions in these areas and use specific holds and techniques which aid in the release of these areas. The techniques are very subtle and relaxing and do not require the removal of clothing or the application of oil or cream.

Reiki:

The word means "universal life force energy" and is a gentle form of energy work which promotes spiritual healing, balance and wellness. It is also known as the "laying on of hands," which has been practiced for thousands of years by the Tibetan Buddhists. This therapy does not require the removal of clothing and is very relaxing.

Shiatsu:

The Japanese word means "finger pressure" and is defined by the pressing of thumbs, palms, and fingers into the body along various channels of ki or energy to promote and maintain health and affect specific diseases. Does not require the removal of clothing.

Reflexology:

This is a unique form of massage in which the therapist uses thumbs and fingers to stimulate the nerve endings and reflex points in the hands and feet. These nerves and reflex points correspond to all parts of the body including organs and glands. By stimulating the appropriate regions, energy blockages which are thought to produce pain or disease can be eliminated. This type of treatment is intended to be used as a prevention rather than a cure, and is used to treat a variety of ailments.

Sports Massage:

This is a form of massage that utilizes strokes to help athletes obtain maximum performance and physical conditioning by increasing power, endurance, and mobility It can be used either before or after an event or exercise and helps to prevent injuries, boost circulation, increase flexibility and range of motion, relieve muscle spasms and pain.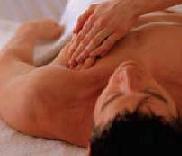 Photo courtesy of ABMP
Why Should I Get a Massage?


A Brief History of Massage

Massage is considered to be among the oldest of all treatments used by man. Chinese records dating back 3,000 years documented its use. The ancient Hindus, Persians, and Egyptians used forms of massage for some ailments, and Hippocrates wrote papers recommending the use of rubbing and friction for joint and circulatory problems. Today, massage is an accepted part of many physical rehabilitation programs and has proven beneficial to many chronic conditions such as low back pain, arthritis, and bursitis. Massage helps relieve the stress and tension of everyday living.

Can Massage and Bodywork Benefit Me?

Massage provides relief to people from all walks of life - the weekend or competitive athlete, the home gardener, and the overstressed executive struggling to keep pace in today's economy. Secretaries, laborers, waitresses - anyone can feel a need for massage at some point in time. The older population, as well, will benefit from massage, as it enhances flexibility and circulation. The bedridden can also be helped in this regard. There are some conditions where massage is not recommended, however. your practitioner should ask for information regarding any specific health conditions from which you may be suffering in order to determine if massage or bodywork is contraindicated. In some cases, the practitioner may need your doctor's permission before providing services.

Will My Insurance Cover Massage or Bodywork Services?

If you are in a car accident or have a job-related injury covered by worker's compensation, insurance may cover massage or bodywork when prescribed by a physician. If your insurance covers chiropractic or osteopathic services, the services of a bodywork professional may be covered when prescribed by a chiropractor or osteopath. Therapies provided as part of the prescribed treatment by a physician or registered physical therapist are often covered. The best thing to do is check with your insurance company to see exactly what is covered under what circumstances.

Finding a Qualified Practitioner

Your massage or bodywork services should be provided by a professional who has received proper training. Don't hesitate to ask practitioners about their background, training, and experience. Referrals from friends can usually be relied upon. Members or Associated Bodywork & Massage Professionals have met stringent requirements regarding training and must adhere to a strict code of ethics in order to remain members. ABMP offers a referral service to the public and will provide you with a list of practitioners in your area. For information, call 800/458-2267, or visit our website at www.massagetherapy.com. Jenni is a certified member of ABMP.

Taking Care of Yourself

Care of your body should be at the top of your priority list. You will feel and look better if you take the necessary steps regarding health and nutrition in this age of increased longevity. Stress relief alone can improve your vitality and state of mind. Massage and body work could play an important role in your life.

Massage for Pain and Emotional Problems

With many chronic ailments, massage can relieve the pain and help heal. As with physical problems, emotional problems may also be stimulated into self-healing with massage. In many cases, this helps eliminate the need to take harmful chemical drugs, which will unnecessarily burden the liver, kidneys, and other vital organs.

Above article is from a brochure courtesy of Associated Bodywork & Massage Professionals 2005.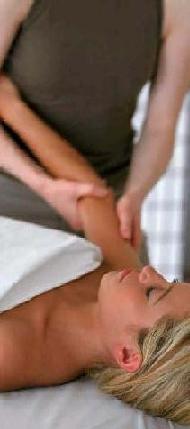 Photo courtesy of ABMP
What to Expect During a Massage Session


Where Will My Massage or Bodywork Session Take Place?

Your massage or bodywork session will take place in a warm, comfortable, quiet room. Soft music may be played to help you relax. You will lie on a table especially designed for your comfort.

Who Will Perform the Massage or Bodywork?

Your session will be conducted by a professional who has received proper training, often in a variety of techniques. Some massage and bodywork practitioners are licensed by the state, while others are locally regulated. Although no two massages are exactly alike, you may request a certain technique or modality. You may also request your preference as to a male or female therapist.

Must I Be Completely Undressed?

Most massage and bodywork techniques are traditionally performed with the client unclothed; however, you may decide what amount of clothing you prefer to wear for you own comfort. You will be properly draped during the session.

Will the Practitioner Be Present When I Disrobe?

The practitioner will leave the room while you undress, relax onto the table, and cover yourself with a clean sheet or towel.

Will I Be Covered During the Session?

You will be properly draped at all times to keep you warm and comfortable. Only the area being worked on will be exposed.

What Parts of My Body Will Be Massaged?

You and the practitioner will discuss the desired outcome of your session. This will determine which parts of your body require massage. A typical full body session will include work on your back, arms, legs, feet, hands, head, neck, and shoulders. You will not be touched on or near your genitals (male or female) or breasts (female).

Will Lubricant Be Used?

A light oil or lotion may be used to permit your muscles to be worked on without causing excessive friction to the skin. The lubricants used should hydrate the skin and be readily absorbed.

What Will the Massage or Bodywork Feel Like?

It depends on the techniques used. In a general Swedish massage, your session may start with broad, flowing strokes that will help to calm your nervous system and ease exterior muscle tension. As your body becomes relaxed, pressure will gradually be increased to relax and relieve specific areas of muscular tension. You should communicate with your practitioner immediately if you feel any discomfort so that another approach may be taken. Massage and bodywork are most effective when your body is not resisting.

Are There Different Kinds of Massage and Bodywork?

There are numerous types of massage and bodywork. Various techniques utilize different strokes, including basic rubbing strokes, rocking movement, posture and movement reeducation, application of pressure to specific points, and more. Ask the practitioner about the methods she uses.

How Long Will the Session Last?

The average full-body massage or bodywork session lasts approximately one hour. A half-hour appointment only allows time for a partial massage session, such as neck and shoulders, back, or legs and feet. Many people prefer a 60- to 90-minute session for optimal relaxation. Always allow relaxation time prior to and after the session. Hot tubs, steam baths, and saunas can assist in the relaxation process.

What Should I Do During the Massage or Bodywork Session?

Make yourself comfortable. The practitioner will either gently move you or tell you what is needed throughout the session (such as lifting your arm). Many people just close their eyes and completely relax. Others like to talk during their session. Feel free to ask the practitioner questions about massage and bodywork in general or about the particular technique you are receiving.

How Will I Feel After the Massage or Bodywork Session?

Most people feel very relaxed. Some experience freedom from long-term aches and pains developed from tension or repetitive activity. After an initial period of feeling slowed down, people often experience increased energy, heightened awareness, and greater productivity, which can last for days. Since toxins are released from your soft tissues during a massage, it is recommended that you drink plenty of water afterward.

What Are the Benefits of Massage and Bodywork?

Massage and bodywork can help release chronic muscular tension and pain, improve circulation, increase joint flexibility, reduce mental and physical fatigue and stress, promote faster healing of injured muscular tissue, improve posture, and reduce blood pressure. Massage and bodywork are also known to promote better sleep, improve concentration, reduce anxiety, and create an overall sense of well-being.

Above article is from a brochure courtesy of Associated Bodywork & Massage Professionals 2005